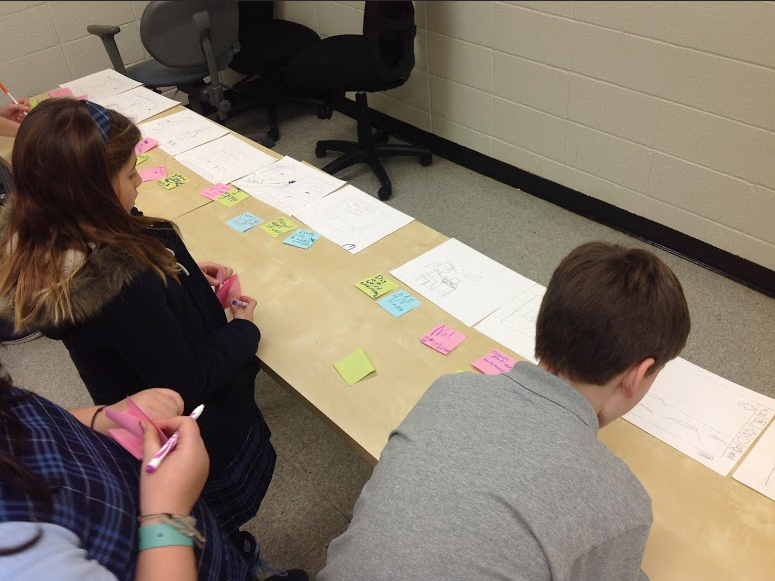 Revisiting Saga Walk
One of the lost papers that never got published was our work on a co-design technique we called "Story Walk". After tweeting about it, we were contacted by a very angry librarian who said she owned the name "Story Walk" and we either owed her money or we needed to change our name…hence, Saga Walk.
If I remember correctly, this was Craig Donanhue's idea and I'm so glad he came up with it. We were having some problems with overly excited kids "WE LOVE DESIGN!!!" who needed to move. By having the kids walk around and make notes and ideas, we kept their bodies and brains moving.
See the who article at https://medium.com/digital-whimsy-lab/saga-walk-a-new-way-to-enable-co-design-3d494b24b01e